Topics
★Fixed closing day temporary on Tuesday, November 20

★It is chartered for Facebook study session for from 15:00 to 17:00 on 11/24 Saturday

★Notice Periodical transfer society holds from 15:00 to 17:00 on third Saturday every month. The age is 11/17 and 12/15. As it becomes chartered as for this time, only person of foster parent hope can enter.

★Regular holiday of November
1.8.15. 22.29

★Please note that it is customer priority of reservation as the use of from 11:00 to 13:00 of makeup holiday of October and November centers very much.

★We began lunch on weekdays!
It is no charge for admission only for lunch charges for one hour for from half past 11 to 14:00♪
For more information:

☆Under recruitment of foster parents of protection cat!
As for the details, please see cat TSE beer!
From this!
 
★With customer with child who is lower than primary schoolchild 4 years old or older
The use that is higher than four people asks for reservation.
We make reservation than top right corner reservation calendar.
Please refer for ID, password.
042-316-5220 or
info@tamaneko.jp

★Explanation about reservation system
We would like the registration from top right corner.



Under LINE stamp sale!
From this!

LINE @ registration from this! Privilege arimasunya!


Prevention of cat escape is this!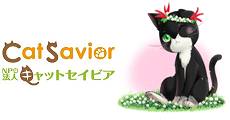 E-mail magazine subscription, cancellation

@Tweet from obanyan
---
---