Topics
★Event holding of the tenth anniversary!
Her barium making now seasonal on 8/25 Saturday for from half past 13 to half past 15
How about for problem of summer vacation of 3,500 yen child with two points of works?
In the case of child and set, it is 4,500 yen by three making
Apply after reservation casually.
info@tamaneko.jp
042-316-5220

★In the case of reservation, please put time.
Please consent not to be able to take reservation only in the afternoon.

★Next time niconico LiVE & FRESH broadcast
8/24 Friday from 14:00 to 18:00 broadcast!

Regular holiday of August
2.9.16. 23.30

☆Under recruitment of foster parents of protection cat!
As for the details, please see cat TSE beer!
From this!
 
★With customer with child who is lower than primary schoolchild 4 years old or older
The use that is higher than four people asks for reservation.
We make reservation than top right corner reservation calendar.
Please refer for ID, password.
042-316-5220 or
info@tamaneko.jp

★Explanation about reservation system
We would like the registration from top right corner.



Under LINE stamp sale!
From this!

LINE @ registration from this! Privilege arimasunya!


Prevention of cat escape is this!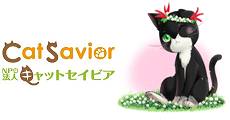 E-mail magazine subscription, cancellation

@Tweet from obanyan
---
---