Topics
★We hold transfer party of Tama-shi NPO corporation cat TSE beer & nekotama hermitage & ruins of a city cat meeting combination cat!
5/26 Saturday from 15:00 to 17:00
Place Tama center cat cafe "tamaneko"
No charge for admission, display cat head count around 15-20
There is various cats from baby to mature cat.
It is during great admiration offer of foster parent! We look forward to!

★Regular holiday of May
10.17.18. 24.31
★Next time niconico LiVE & FRESH broadcast
5/16 Wednesday from 14:00 to 18:00 broadcast!





Under LINE stamp sale!
From this!

LINE @ registration from this! Privilege arimasunya!


☆Under recruitment of foster parents of protection cat!
Hull (boy) mackerel tiger
Cocoa (girl) SABIT
Others

As for the details, please see blog!
From this!
 
★With customer with child who is lower than primary schoolchild 4 years old or older
The use that is higher than four people asks for reservation.
We make reservation than top right corner reservation calendar.
Please refer for ID, password.
042-316-5220 or
info@tamaneko.jp

★Explanation about reservation system
We would like the registration from top right corner.
Prevention of cat escape is this!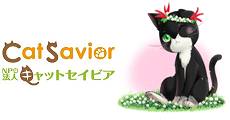 E-mail magazine subscription, cancellation

@Tweet from obanyan
---
---